The Revo Rocco Smart Cab Pickups 2018 is equipped with standard features like gray and glossy black grills, metallic gray rear bumper, 18 inch alloy wheels, black cab decorated with metallic black material, optitron white fluorescent gauges, cool box with Hilux Symbol, Eco / Power mode switch with iMT, Daylight and LED fog lights, and Differential locks.
The all-terrain roughest pickup is also equipped with additional features like Air Conditioning, Power Steering, Power Window, Power Mirror, Anti-lock Braking System, Central Locking, Alloy Wheels, Dual AirBags, Navi / TV, and Fog Lights.
Details of 4WD Revo Rocco Smart Cab Pickups
Stock No.:                                           63451
Make / Model:                                   Toyota Hilux Revo Rocco
Year:                                                    2018
Condition:                                          Grade 6 – New Condition
Driving Type:                                     Pickup Trucks
2WD/4WD:                                        4WD
Engine:                                                2.8 L
Fuel:                                                     Diesel
Transmission:                                    Manual Gear
Steering:                                              Right Hand Drive (RHD)
Color:                                                   Black / White / Silver
Doors x  4
Passenger Capacity:                          5 seats
Car Junction Company offers Brand New Toyota Hilux Revo Rocco Smart Cab Pickups 2.8L Diesel for Sale.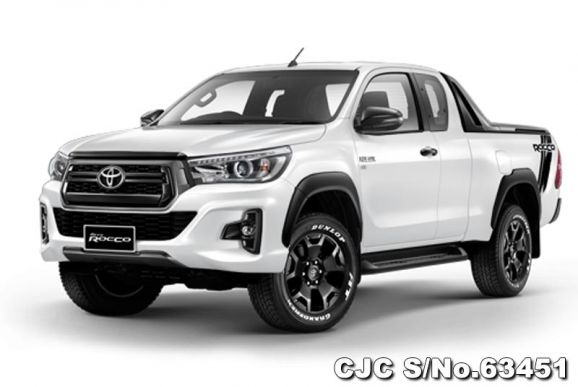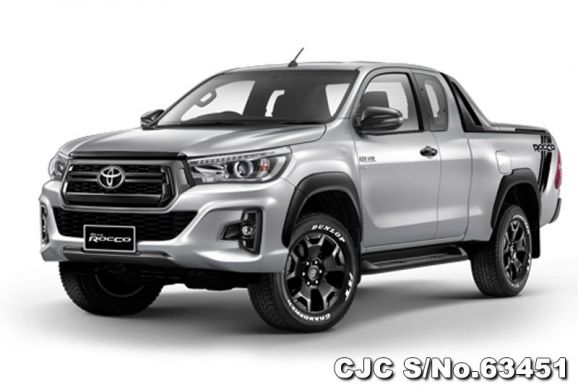 Contact: