Toyota Hilux Revo Rocco is the top package of Hilux available anywhere in the world in Right hand drive. It's a been produced by Toyota Thailand. Rocco package was introduced by Toyota back in 2017 December and its one of the most demanded truck worldwide.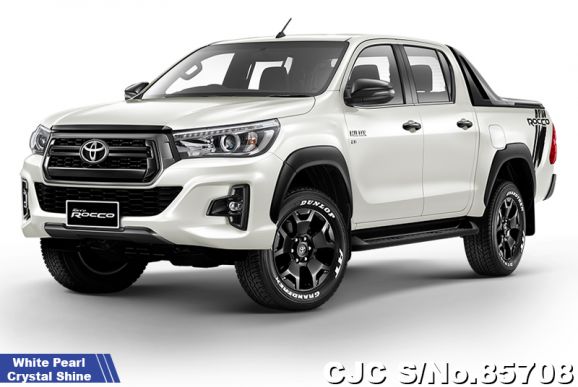 Revo rocco is available in smart cabin and double cabin, starting from 2wd manual upto 4wd auto. Toyota Hilux Revo Rocco 2020 has gray and glossy black grille, gray metallic rear bumper, all-terrain 18-inch alloys wheels, as well as special accessory package includes black sport bar, bed liner, rear bumper, and LED illuminated fog lights. All these features are standard and it differentiates Rocco from Revo top package.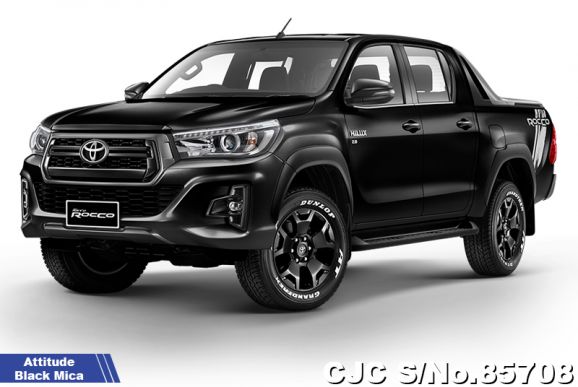 Car Junction Thailand has exported hundreds of Hilux Revo Rocco 2020 models to its clients worldwide. Rocco package is available in four colors Atitude Black Mica, Crimson Spark Red Metallic, Silver Metallic, White Pearl Crystal.
Smart cabin Hliux Revo Rocco is available in three colors pearl white, silver metallic and black. Smart cabin rocco package is also available in auto but only 2wd.
At Car Juction you can get huge variety of 4×4 pickup trucks from old to latest models with fully loaded specs, different colors and all the things that you need in your driving comfort. Stay tuned with us to get your desire vehicles at your desire destinations.