Toyota Pickups introduced with the name of Hilux Pickups are name of quality, reliability and performance. The Hilux series pickups are accepted as one of the hardest vehicle on roughest terrains. Toyota Hilux Vigo when introduced 1st became very popular and when this popularity started fading out in 2009, Toyota Motors decided to brought in Hilux Vigo Champ with a significant change in its interior and exterior.
New front guards, addition of three bar grille, new headlights, redesigned bumper and a whole new shaped bonnet was introduced in Hilux Vigo Champ in 2012. Rear bumper, model badge, mirrors and alloy wheels were also modified in new Hilux model.
Apart from exterior, interiors were also enhanced such as upper dashboard has decorated with center instrument cluster. The finishing interior material has been provided with some sort of consistency in design and color. The luxurious class trim was also equipped with a DVD player, rear camera and Bluetooth functionality. Some other upgrades are efficient fuel injection system and the addition of a center headrest on the rear seats.
Offer to Sell Hilux Vigo Champ Smart Cab 2014
Car Junction Company offers this Toyota Hilux Vigo Champ 4WD Smart Cab Pickup 2.5L Diesel MT 2014 for sale. The Right Hand Drive (RHD) diesel operated 5 seats silver color Vigo Champ is equipped with standard and additional features like Air Conditioning, Power Steering, Power Window, Power Mirror, Anti-lock Braking System, Central Locking, and Dual AirBags.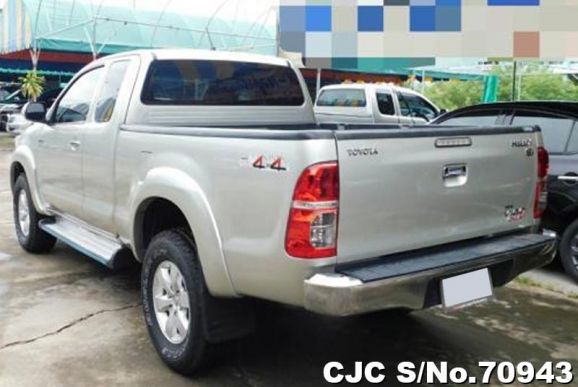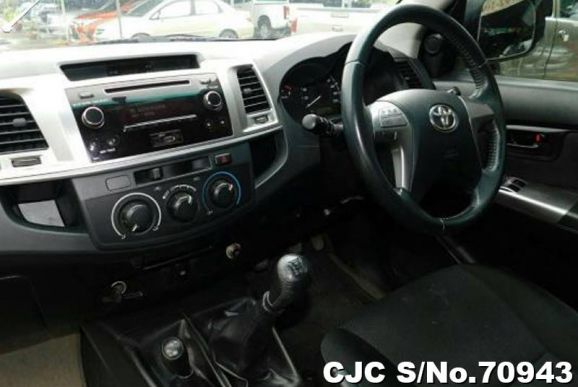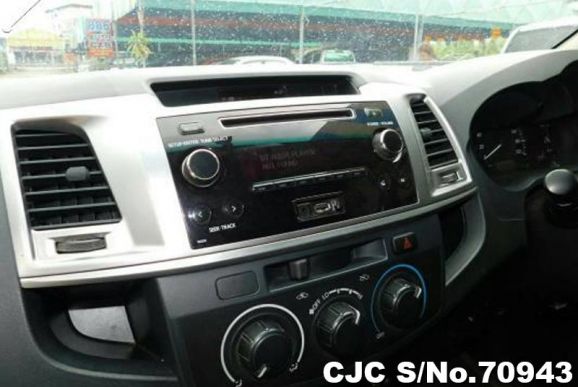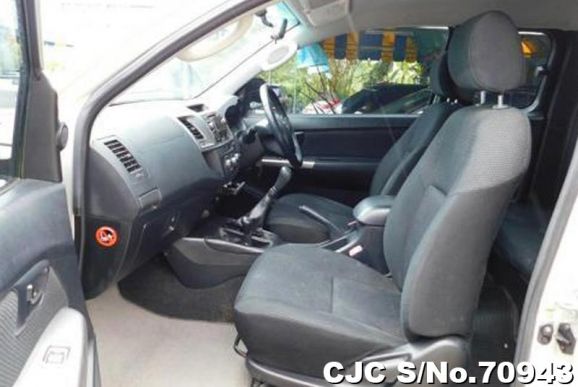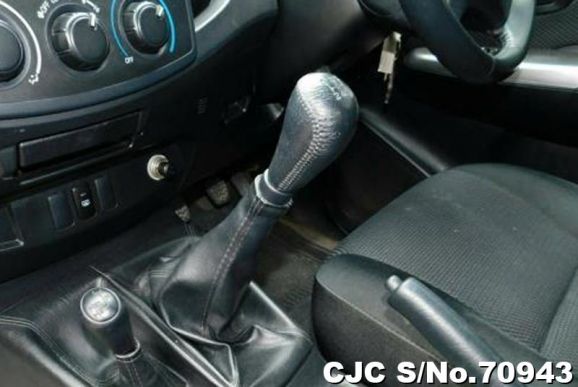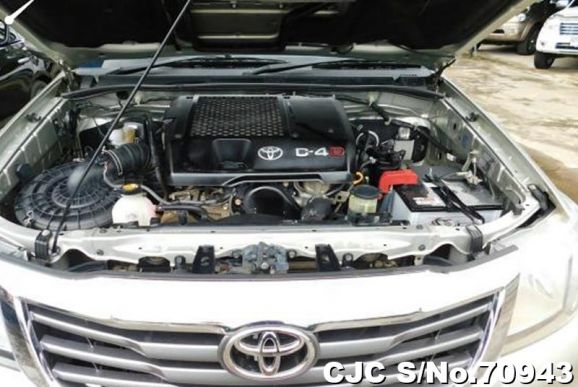 Contact: