Lets set aside the attractive sales slogans, the proven and factual position shows that Toyota Hilux Pickups are trust worthy companions for all types of driving surface. Commercial and private purpose Revo Rocco Pickups are fit for the roughest terrain. The most dependable and a durable vehicle, Hilux Pickups are widely used for sports related activities other than light commercial usage.
Car Junction Company Thailand offers Toyota Hilux Revo Rocco Double Cab Pickup Trucks 4×4, 2.8G Automatic For Sale. The Rocco is equipped with 2.8-gallon diesel engine, 4×4 running gear and six-speed automatic transmission system.
FEATURES OF REVO ROCCO 4WD 2.8G AT
The impressive and striking body structure of Double Cab Hilux Revo Rocco exhibits with grey and shiny black external grill. The front bumper reflects the body color and rear bumper is metallic grey along with black ladder is installed around. You find LED projector in high-level automatic control headlamps.
When you look inside the cabin you find black is the ruling color all around. Seat covers are black, Console panel is Black metallic and chrome, Air conditioning is black metallic, Door panels have Black lining and metallic black bands. Door Control Panel is also black metallic. Steering wheel / decoration material are Leather / Metallic Black.
The double cab vehicle is further equipped with Driving Data Display, reflective rear view mirrors, clamping system power windows, Remote key, Speed Auto Lock, battery backup system, 5 types of automatic air conditioning, Cool Box Storage compartment with Hilux Symbol.
The audio system and connection has USB / AUX device connector, FM / AM radio and disc player, touchscreen DVD connecting with Bluetooth, Phone support, Voice dialing. Loudspeakers are installed at 6 positions and there is a short form antenna.
The safety features are strengthen with LED Daytime Running Lights, LED Fog light, and also LED 3rd Brake Light, rear view camera, seat belts, SRS Safety Airbag System for Passenger and driver's knees.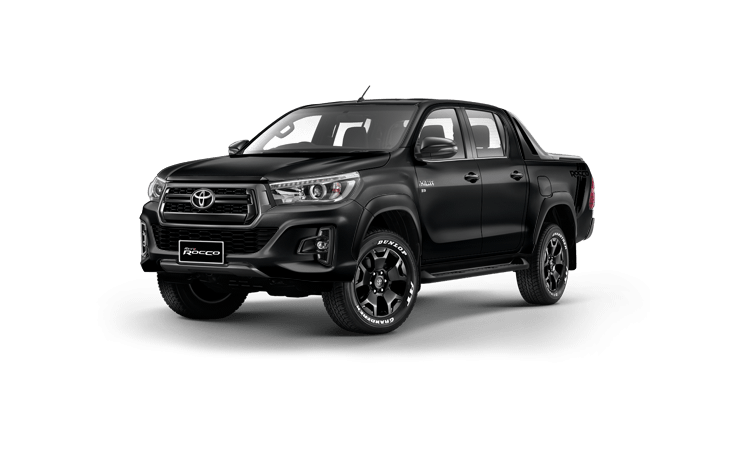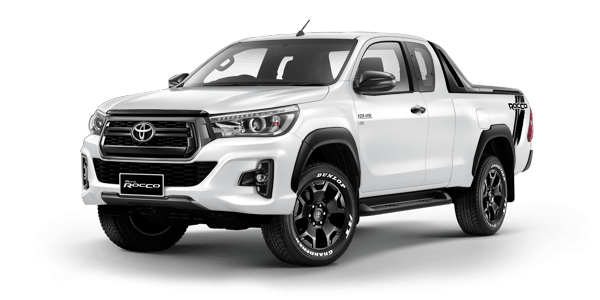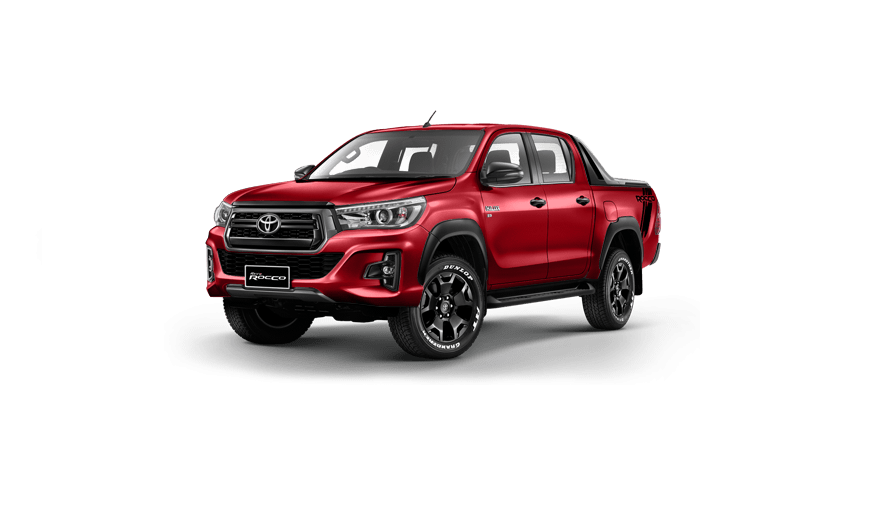 Contact: