The Hilux Revo Pickup series of Toyota motors offers another vehicle of highest class called Hilux Revo Rocco. The 4 wheel drive double cab pickup is another jewel of Hilux Pickups fleet, the most demanding pickup trucks running in the business. A very dependable pickup Hilux Revo Rocco has been designed with sporting vehicle shape and also installed with features to utilize the vehicle for adventures. The Revo Rocco pickups are strong enough to take you cross the mountainous paths, hot and windy deserts, and very rough surfaces. The 4×4 vehicle is also good for running intra city express ways for family and friend trips and light commercial usages.
CAR JUNCTION OFFERS TO SELL REVO ROCCO 4 WD DOUBLE CAB PICKUP
Car Junction Company offers this HILUX REVO ROCCO 4 WHEEL DRIVE PICKUPS AT 2018, 2.8L DIESEL FOR SALE. The grade 6 brand new condition vehicle is a 4×4 drive silver color double cab pickup having 4 doors and 5 seats. The right hand drive (RHD) automatic diesel pickup has been installed with standard and additional features like Air Conditioning, Power Steering, Power Window, Power Mirror, Anti-lock Braking System, Central Locking, Alloy Wheels, Dual AirBags, Navi/TV, and Fog Lights. The Revo Rocco pickup is placed in Thailand which is ready to board on ship for your desired location. Our sales staff is always available to provide you feed back.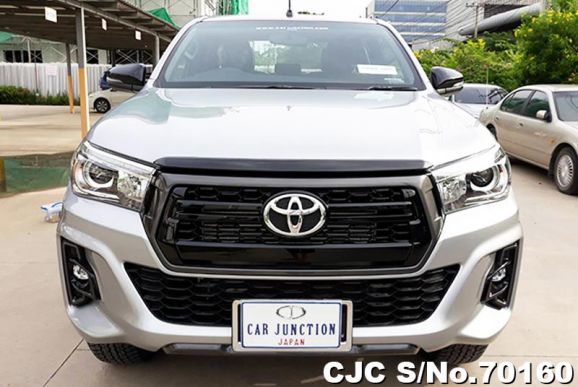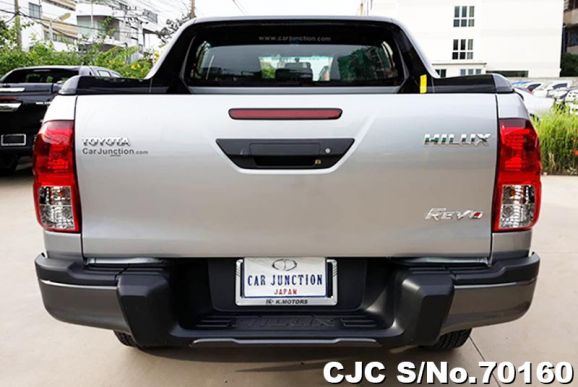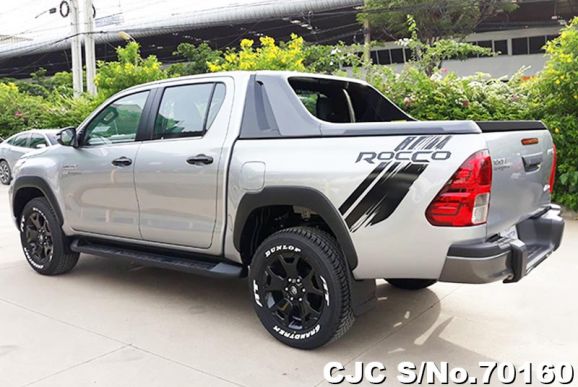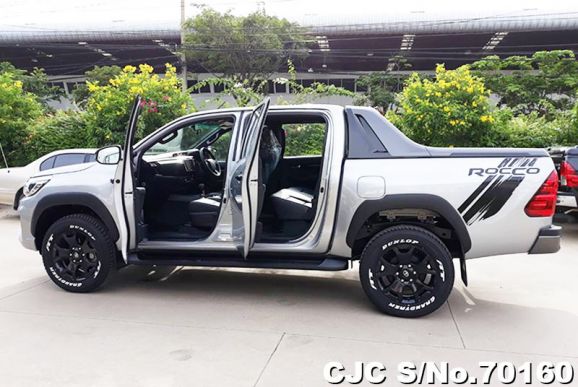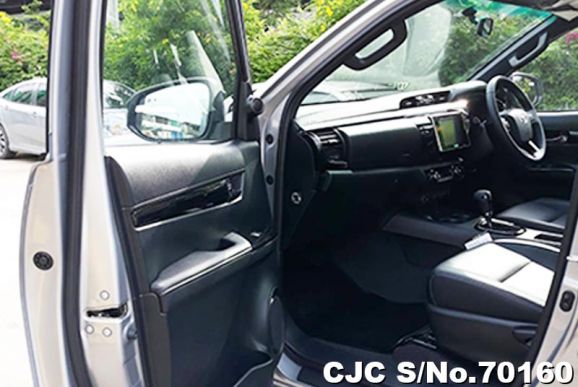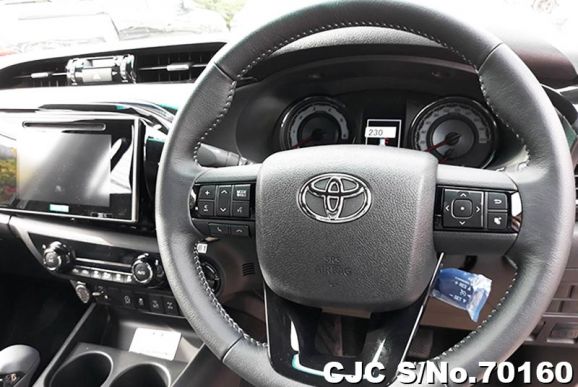 Contact: